No matter the size of your company, all sales reps share one common goal — the desire to be a top performer. Our CRM software features can help with that.
Win trust and close more deals with complete visibility into every customer, at every stage.
Power smarter business decisions with real-time intelligence
Growing your sales has never been this easy
Grow with ease, from anywhere, with the right sales tools. Bring out the best in every rep. Win more deals as a team. And strengthen customer relationships with Sales Cloud.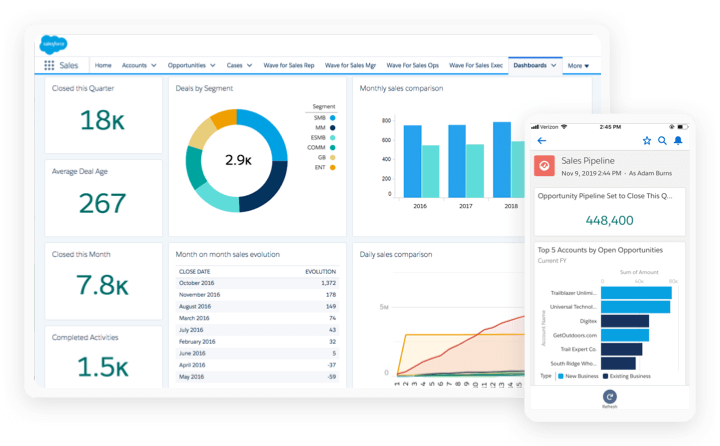 Start small and scale or support your enterprise today. Whatever your business, we have a solution for you.
Get the best from your reps — from anywhere.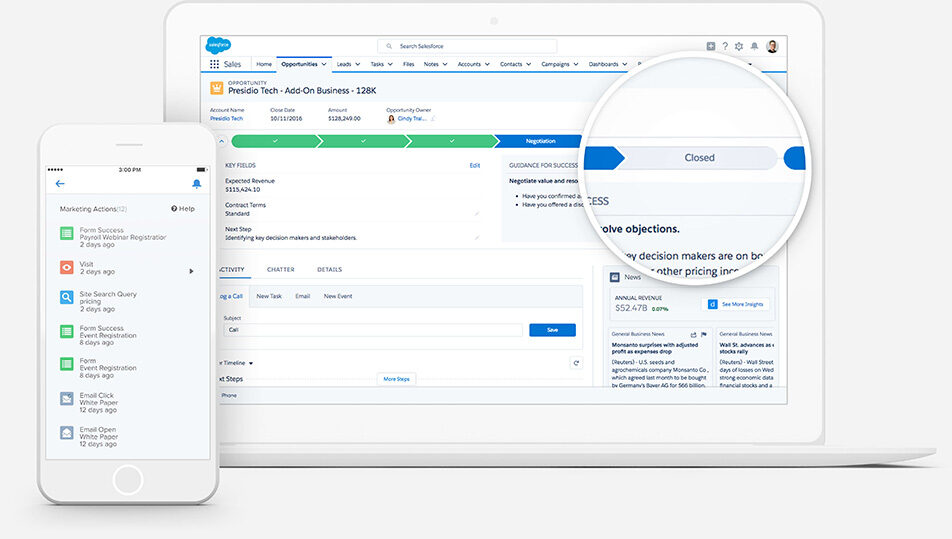 Mobile
Salesforce turns your mobile device into a portable sales office. You can log calls, respond to hot leads, work opportunities, or check dashboards, no matter where you are. And with mySalesforce, the experience can be customised to match your brand.
Process Automation
Use Visual Workflow to rapidly design and automate any business process with drag-and-drop simplicity. And drive success with flexible approvals processes for deal discounts, expenses, and more.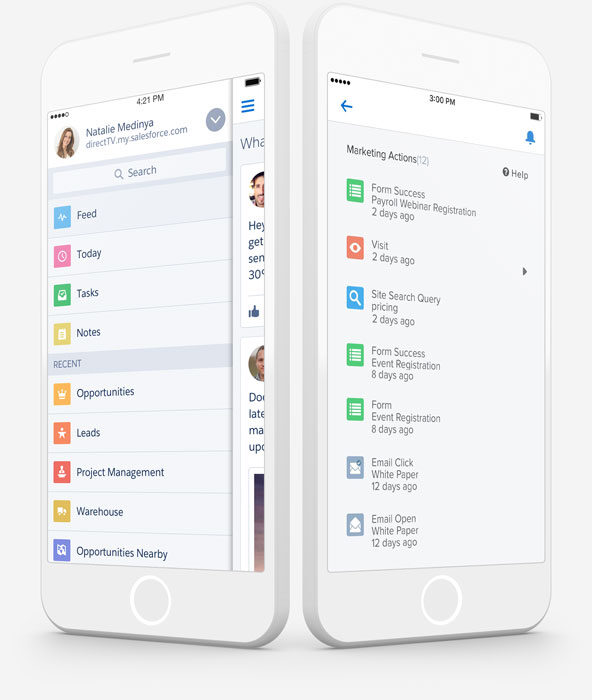 Account and Contact Management
Have a complete view of your customers, including activity history, key contacts, customer communications, and internal account discussions. Gain insights from popular social media sites such as Facebook, Twitter, and LinkedIn — right within Salesforce.
Opportunity Management
Get a complete view of your team's deals with Opportunity Management. See stage, products, competition, quotes, and more. Stay connected to the people and information you need to close every sale.
Lead Management
Track your leads from click to close, while continually optimising your campaigns across every channel. Make smarter decisions about where to invest your marketing dollars.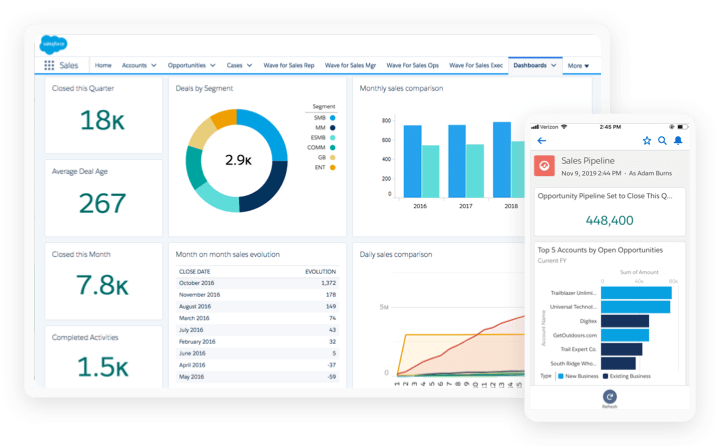 Reports and Dashboards
Dashboards offer a real-time picture of your business at a glance. Dig deeper with detailed reports that anyone can create. And access your reports and dashboards from anywhere.
Pipeline and Forecast Management
Keep a real-time view into the health of your business. Stay up to speed on your team's pipeline. Improve forecast accuracy. All with the help of custom KPIs, in-line editing capabilities, and more.
Get started with a free trial.
Take your insights further with Sales Cloud. The best way to get to know Sales Cloud is to get your hands on the actual product. Register for your free trial now