Unify, segment, activate, and analyse all your data with a customer data platform.
Marketing Cloud Personalization
Deliver real-time, 1-to-1 customer experiences at every touchpoint.
Build customer relationships with personalised marketing and customisable journeys.
Marketing Cloud Account Engagement
Unite marketing and sales on a single platform for B2B marketing automation.
Marketing Cloud Intelligence
Use one platform for all your marketing data, investments, KPIs, and decisions.
Email Marketing from Salesforce
Businesses of any size can grow with professional-level email marketing from Marketing Cloud.
Build customer relationships for life with data-first digital marketing.
When you power marketing with Salesforce and Slack you can adapt quickly, get to know your customer, humanise every moment, and optimise your impact from anywhere.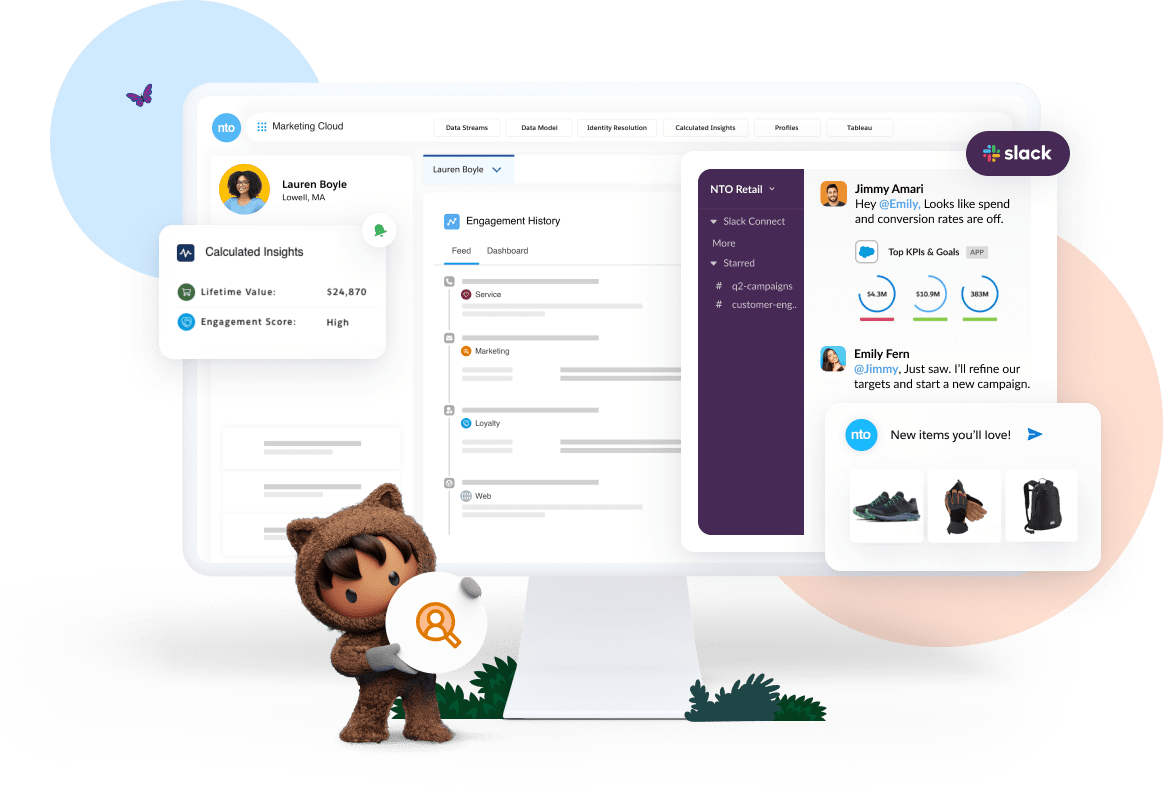 Every moment counts. Your data has to keep up. With digital marketing software from Salesforce, it can.
Whether you're looking for enterprise-level email, marketing automation, digital advertising, data management, analytics, or anything else, Salesforce has you covered.
Put your customer first in your marketing.
Inspire action and loyalty by humanising every moment, for each customer. Power every interaction with AI from ad to account-based marketing, email to ecommerce, social to service, and more.
Get a 360-degree view of every customer.
Know your customers and engage them in new ways with relevant messaging by connecting all your data.
Use a fast, flexible, and scalable platform.
Move at the speed of your customer with real-time insights and optimise performance with actionable analytics.
Better understand and act on your customer data with Marketing Cloud Customer Data Platform.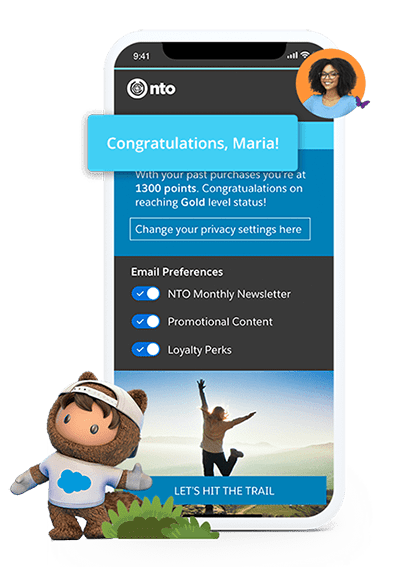 Questions? We'll put you on the right path.
Ask about Salesforce products, pricing, implementation, or anything else. Our knowledgeable reps are standing by, ready to help.